SONG BITS: ALBUM #5 - SOMETIME, SOMEWHERE
Sometime, Somewhere
writer: J. Dandrea, music & lyrics
This ballad song begins with one of my favorite thoughts to dwell on, that at some point in time we will all stand before Jesus in judgment.  No matter what we think we have accomplished in the course of our lifetime, we will all fall short.  We will fall at His feet and we will be at His mercy.
The format of the song is like a dialogue, with the verses sang by one and the chorus part another singer represents the reply of Jesus.  In that part of the song, Jesus responds with  "My  Grace is sufficient, for all you need to do . . . . My Promise is written in red letters for you."    This song was written as the title track of the album, with the central theme about  the forgiveness and mercy of Jesus.
Gathered Here
writer: J. Dandrea, music & lyrics
This song expresses my feeling about the incredible experience it is when you worship together as a close-knit church family.  "we are gathered here, 'cause we feel You near."  And,  "You fill our soul with the love that makes us whole".    I couldn't express it in any more simpler terms.
I was pleased with this song not only as a praise song on its own, but as a song that I felt served as a good transition into the CD.  I wanted to have a consistent tone on this album and I chose the sequence of the songs carefully.
Three Crosses
writer: J. Dandrea, music & lyrics
The biblical account of the three crosses will always offer an important insight to the kind of repentant heart that Jesus is looking for.  The thief who admitted to Jesus that he deserved his punishment but who expressed his faith in Jesus, was in the proper condition for Jesus to grant him paradise.  It's a story that should fill us with hope, as none of us are deserving of anything but death on our own.
This song covers a serious subject, but it continues a carefully outlined path of God's love and forgiveness as the album unfolds.   My hope is that you will be encouraged by this song and of this CD overall.
The Power Of Prayer
writer: J. Dandrea, music & lyrics
As the title indicates, this song is all about prayer.  I wrote this one as a very individualized look at how we sometimes wake up and find that our mind is all cluttered with worries and stresses of the day. 
The song focuses on the prayer of  helping others who are alone and who are going through their own trials.  As Christians we have both the responsibility and the power,  to pray for those who need lifted up.  We can "pray that person home",  because we  "have God's Spirit in us"  that gives us that power. 
In His Grace
writer: J. Dandrea, music & lyrics
This bouncy acoustic praise song became very popular in my local church and is sung quite often.  The song centers around the grace of  Jesus Christ,  and the rebirth we feel when we are filled with God's Spirit.   ". . .because of  God's grace, our lives have just begun. . ."
In addition to this new beginning, God's grace allows us to overcome the obstacles and problems that we will all encounter in this world.  ". . .because of  God's grace, we can overcome, placing our faith in His Son . . . "
Love On Your Doorstep
writer: J. Dandrea, music & lyrics
This is one of my very favorite songs written for praise and worship.  It's basically a Gospel Message song, each verse telling a section of the message.  I focused on giving attention to the Father, Son, and Holy Spirit - as the song progresses.
The chorus section calls attention to the key element of prayer - "He's just a prayer away - you know He's always near. . . ."   This song was inspired by the verse from Rev 3:20,  "Here I am!  I stand at the door and knock.  If anyone hears my voice and opens the door, I will come in. . . ."   Is the Lord knocking at your heart?   Let Him in!
Moonlight Lace
writer: J. Dandrea, instrumental music
This song is an instrumental piano piece, and it was written for a friend of mine in the UK who became ill and had to undergo months of treatment.  As I wondered if  I would ever hear from her again, the song came about as my way of wishing her well from across the waves here in the US.
Moonlight Lace was a title that came to me from the kind of personality  that she has - soft, feminine, and kind.  The song also uses the sound of waves on the seashore - something I like to do with a few of my songs that I refer to as  "day at the beach"  songs.
Passion For Love
writer: J. Dandrea, music & lyrics
This song is about having passion for whatever you believe in, whatever you choose to do with your life.  One of the things that I personally despise is apathy - a lack of passion.  Many people simply  "muddle through life",  accepting anything that comes along without question.
There is a reference in Rev 3:16  in which Jesus says to various churches that they were "neither hot nor cold"  and that  "I am about to spit you out of my mouth".   This I believe, is a warning to us to not allow apathy to set in.   We need to set our sights on the work that  Jesus calls us to do, and to be passionate about it.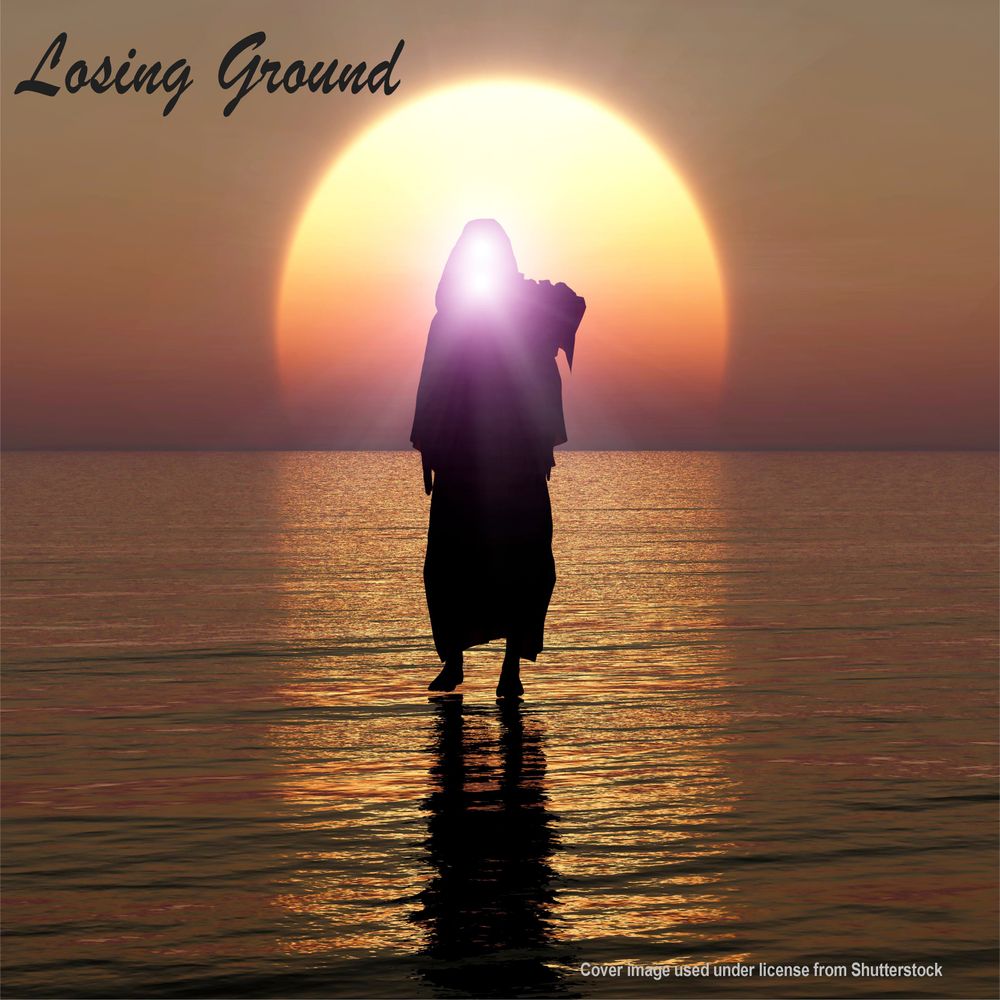 Losing Ground
writer: J. Dandrea, music & lyrics
Themes in this song include finding our strength in Jesus;  feeling the power of praise and of prayer;  and the need for us to give up control and allow the power of  Jesus to take control in our lives.  When we do that?   Then the devil's efforts are  - losing ground!
The final thoughts of the song include the idea that in every cross that we might carry for someone in need today,  this brings us in touch with that power from Jesus -  this will empower us to accomplish tasks far beyond anything we could hope to do through our own abilities.