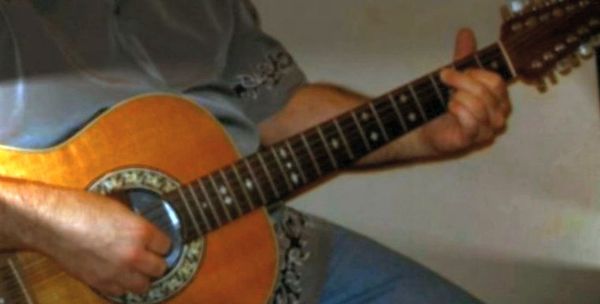 Below the main menu "MUSIC", you will find the contents to each entire album.  The sheer volume of my albums' collective content - that each includes 14 songs PLUS an additional Bonus Track, PLUS I'm working on special Bonus Content tracks of voice-over work for most albums -- it has made it necessary to place each album in its own separate web page, to prevent endless scrolling!  
Several albums are still under construction with more material being added, but each will be filled in an identical way according to my above plan - complete with bonus tracks.  So keep checking as I complete my planned work on each album!
I have listed musician credits over on the corresponding Lyrics page menu tab.  Also, check out the menu tab "Guest Artists" for the most detail about the musicians I've collaborated with. 
You'll enjoy the selections more if you click the "Info" link at the far right of each song.  This brings up a nice little screen with the dates of the song creation as well as other writer or vocalist credits, while you're listening to the song.  This is best for listening to one song at a time.  If you click to the left side of the main listing, it's actually a Playlist, and will continue playing through the entire album in sequence.  Additionally, I have placed a "Technical Features"  segment at the bottom of  the Info screen for those songs in which I've used EZ Keys piano or Session Guitarist Picked Acoustic instrumentation.
On the Music-Album pages under here, you can also click on the Album Cover image and get an enlarged view of the photo.   I use special photos licensed from Shutterstock for use here.  You'll also enjoy the Song Bits section for individual song photos!